Experience World Class Walleye Fishing on Western Lake Erie!
Lake Erie Charter Packages
Daily Charter Rates
Boats & Equipment
Prime Dates Available NOW ~ Call Capt. Gary @ 216-849-4954

Blue Dolphin Charters is a USCG licensed drug-free vessel. Our goal is to ensure that when you're on board, you have the best time on the water. Do you want to learn how the tournament fishing pros do it? Or do you want to just kick back and reel in fish? Either way, we will make sure your time on Lake Erie is a memorable one.
Business Meeting? Lots of fishing friends? Climb aboard Blue Dolphin Walleye's 'BIG Boats'
Our boats can accommodate up to SIX(6) Anglers!
NEW in 2020, our fleet has grown with a Pursuit 3000 Express, a 30′ center console with full enclosure that is AWESOME for Lake Erie. Our 'big boats' also include a Carolina Classic with center console and full hard top enclosure. They both feature a bathroom on board, making it ideal for elderly anglers, corporate trips, family & kids.
2020 Lake Erie Walleye Charter Rates
3 Anglers = $450 | 4 Anglers = $550 | 5 Anglers = $650 | 6 Anglers = $800
---
Captain Gary Zart @

216-849-4954
6896 Parma Park Blvd.
Parma Heights, OH 44130

---
All charters are booked on a first come, first served basis. Blue Dolphin Captains will make the final decisions on weather conditions prior to, and/or during your charter – because your safety is our primary importance. To check date(s) available and book your charter today, contact Captain Gary Zart at 216-849-4954 or contact us with our quick and easy online form.
2020 Blue Dolphin Walleye ~ Specialty Charters & Daily Rates

We fish the Walleye Capital of the World, Lake Erie! Blue Dolphin Charters goes from dock to dock, and we follow where the best bite is. We can also go from a specific harbor of your choice, however Captain Gary Zart will always make his best recommendation to put you where the big ones are known to be biting.
Blue Dolphin Charters fishes from April 1st to when the lake freezes over. Hours are set depending on time of year and what the captain and the customer discuss.

Blue Dolphin Walleye Lake Erie charter rates are for 6-hours from dock to dock for up to six (1-6) people. You'll get all the information and professional know-how you need to catch the big ones on your future trips.
Walleye Troll & Jig Combo
Up to SIX(6) Anglers = $800

Six (6) hours or limit. Seasonal. Generally in April.
Night Bite Charters ~ 3 people – $450
Seasonal at captains discretion. Up to 3 people. Till midnight.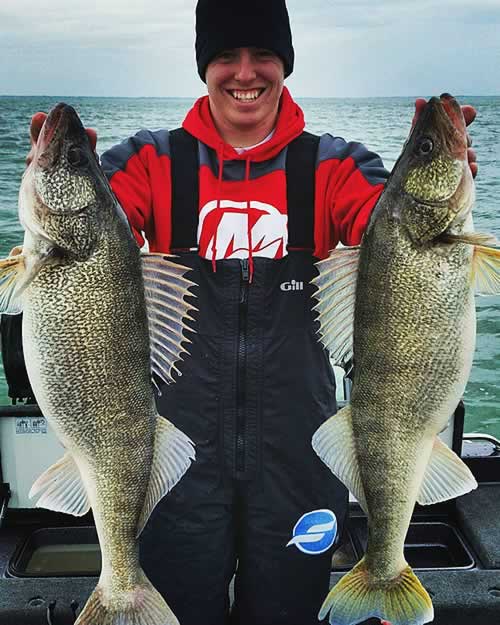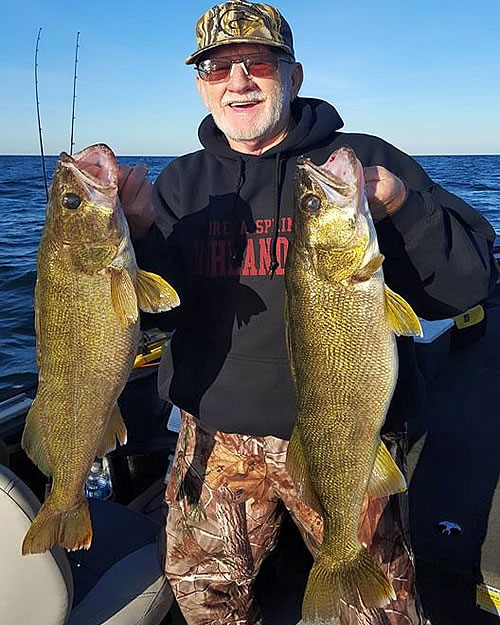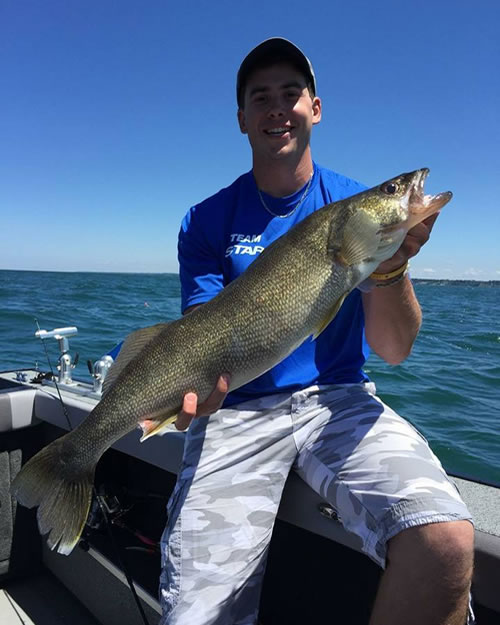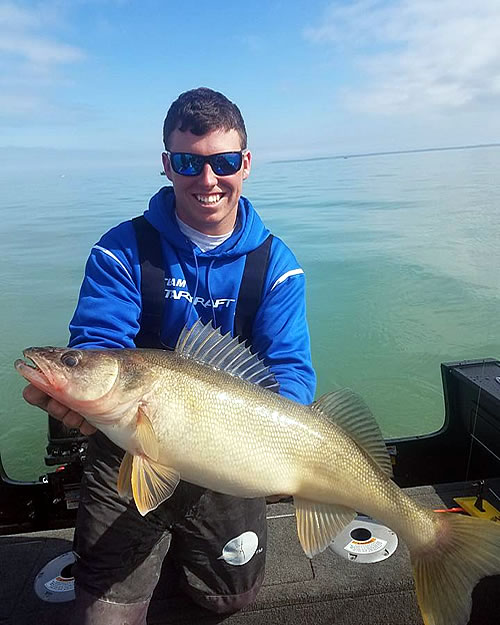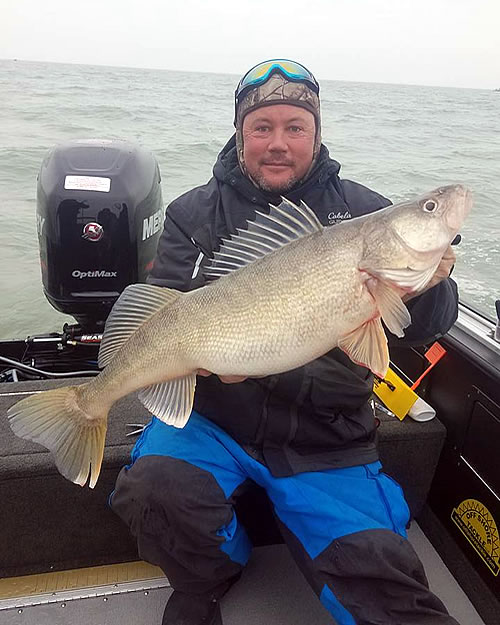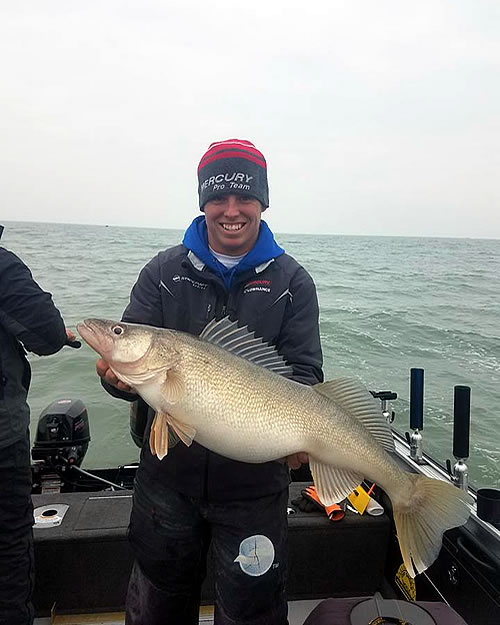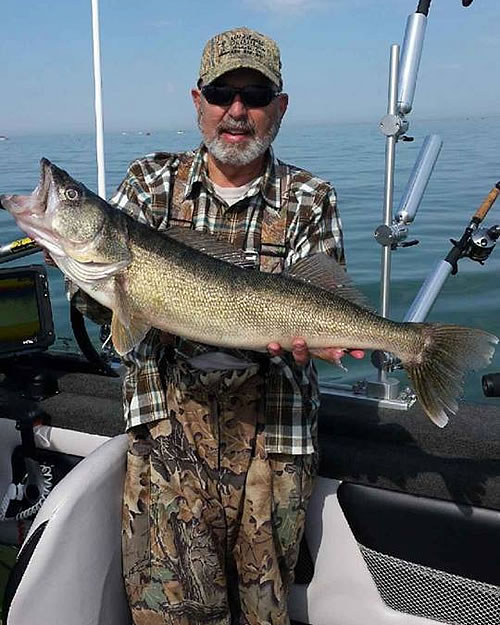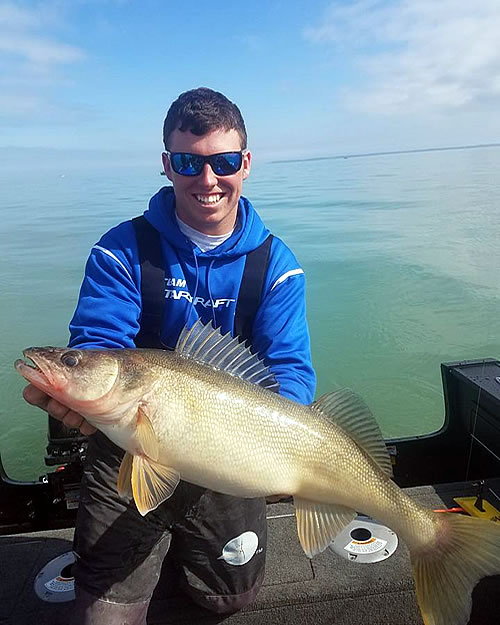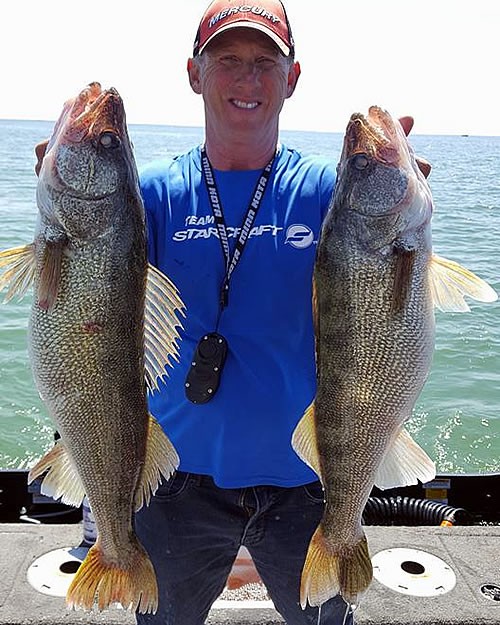 2020 Lake Erie Walleye Charter Rates
3 Anglers = $450 | 4 Anglers = $550 | 5 Anglers = $650 | 6 Anglers = $800
---
[widgets_on_pages id="Mercury Banners"]