Lake Erie Walleye Trail ~ 2017 Team of the Year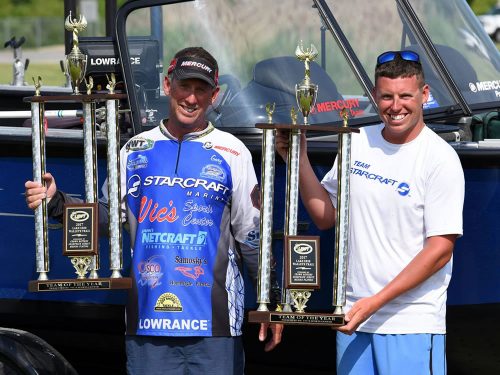 WE DID IT! 2017 Lake Erie Walleye Trail Team of the Year. First I'd like to thank all of you for the calls, texts and Facebook messages. You guys ROCK!
It was a very fun but stressful season. The weather was horrible most of the time and the fishing was even tougher. I'm grateful that we were blessed with two beautiful days for the championship – I think we all deserved that.
The competition in this series is second to none and the friendships and relationships I've made have been awesome. Thank you to Jeff, Timmy, Dawn and Crew for working your tail off and putting on a great show. Congratulations to Stephen and Joseph on their win, Jeff and Nate on second. Jim and Ed, Roger and Jason, Bill and Bob, Randy and Ryan , Mart and Mike and Robert and Sonny for all doing well and cashing checks.
To be able to compete on this level and fish with my son is very special.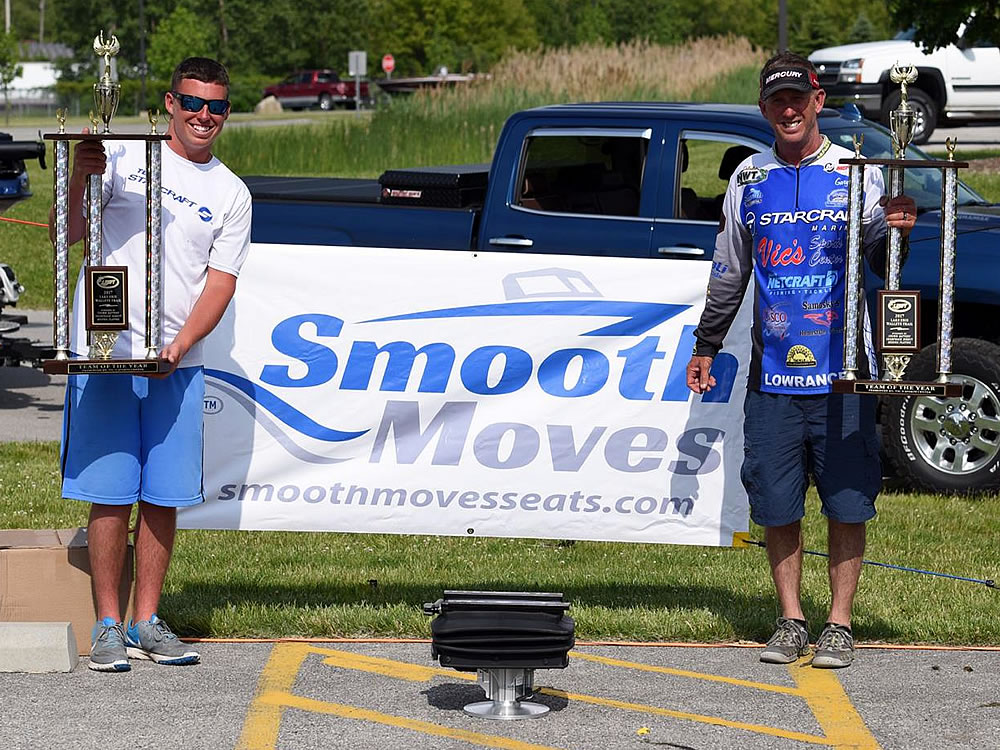 I couldn't do it without my awesome sponsors who have my back every year and make this possible. Starcraft Marine, Mercury Outboards, Vics Sports Center, Lowrance Electronics, Cisco, Worldwide Marine Insurance, Samosky's Pizzeria, Jann's Netcraft, Offshore Tackle, Smooth Moves Seats, Pro Cure, RS Nets, Denali Rods, Gill and Fish D Funk. Thanks a million guys.
Thank you to my wife Kellie who puts up with never seeing me because I'm always on the water.
Fish Strong!
Captain Gary Zart
Blue Dolphin Walleye
How's the fishing on Lake Erie? Check out Blue Dolphin's Lake Erie Fishing Reports...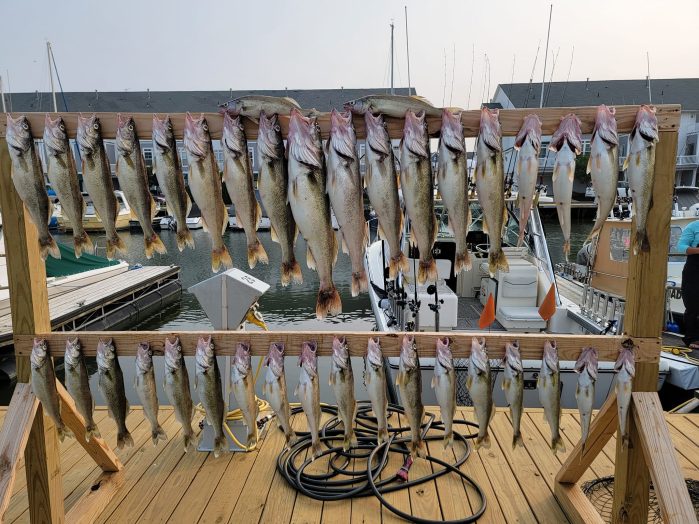 Fishing has been as good as it gets in Lorain. We cannot get all the rods in the water. Protocol: Dead Eyes weighted and unweighted 100 to 150 back and Dipseys with big spoons
Read More »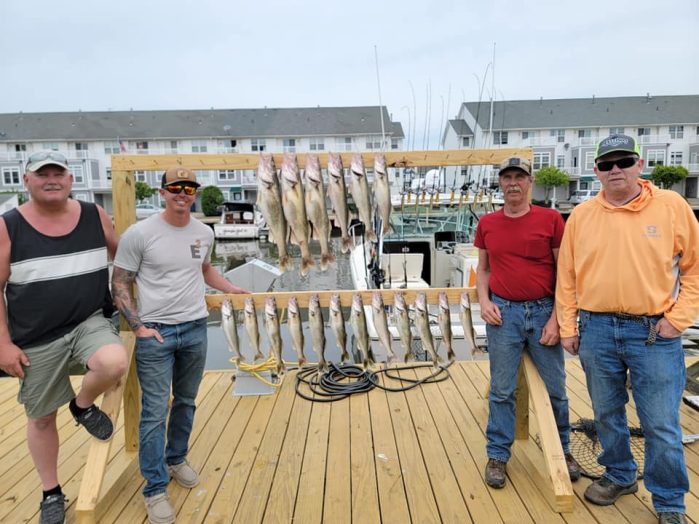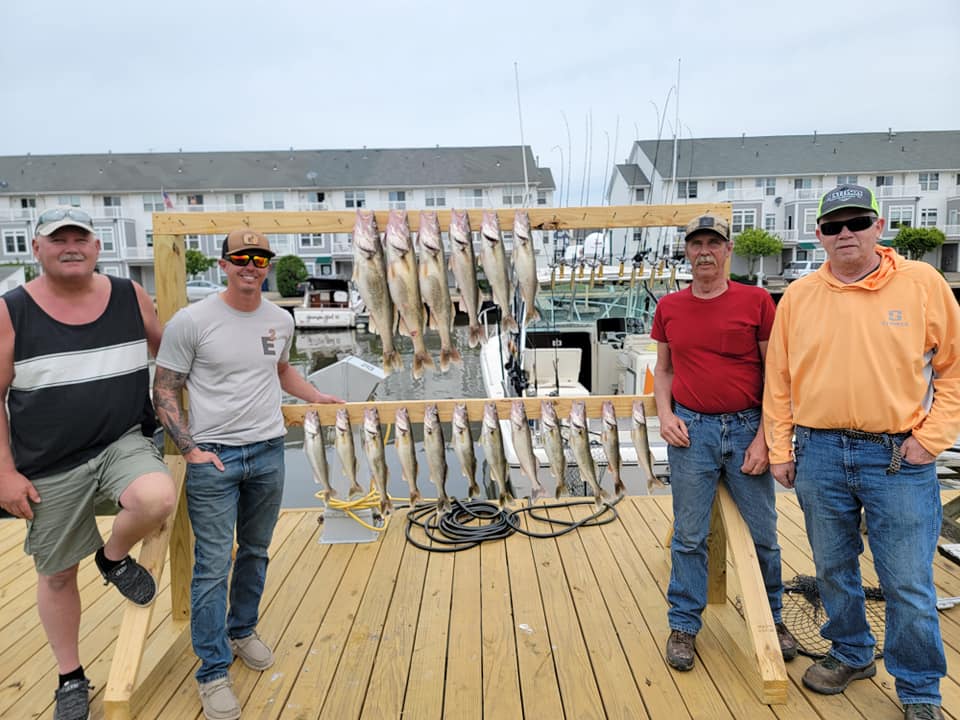 Good morning everyone! Fishing/Catching remains challenging at times with glimpses of turning the corner of becoming more consistent. It's crazy that we're in the middle of May and Mr. and Mrs. walleye don't
Read More »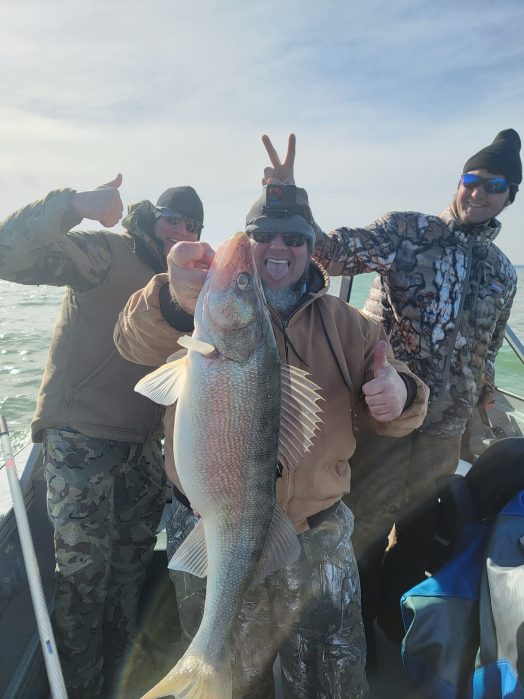 Hello everyone! It's been a minute since I did a fishing report. Somehow life gets in the way too much and then you look up and it's almost March. Lol. Anyway, we've been
Read More »