Get Ready to experience incredible Lake Erie Walleye Fishing aboard Blue Dolphin Charters
Trophy Lake Erie Walleye Fishing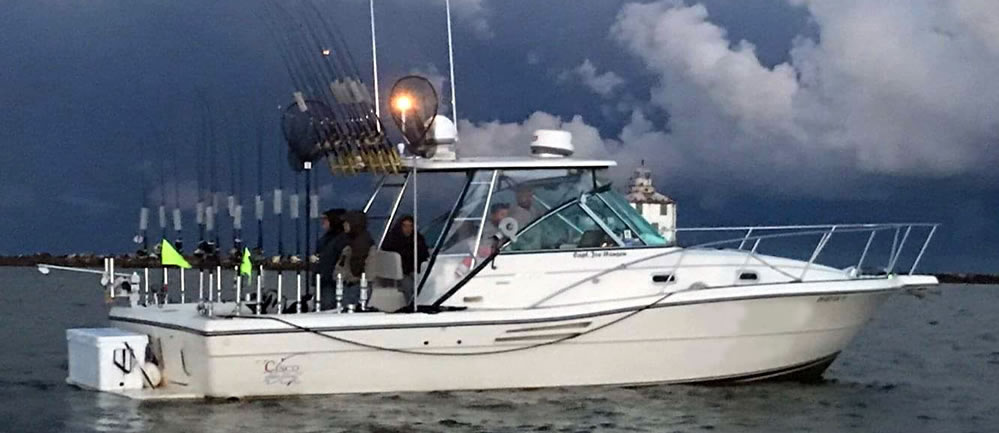 Blue Dolphin is a proven performer in Lake Erie walleye fishing charters! Our goal on that day on the water you've been waiting for is to make it enjoyable and memorable. So, aside from the weather, we do everything possible to get you hooked up to BIG walleyes and multitudes of fish!
Since 2005, Blue Dolphin clients have had many, many successful charter trips of action-packed walleye fishing. Years of tournament experience and fishing charters on Lake Erie ensures the fishing action you're looking for.  Many walleye over nine(9) pounds have come into the boat including several derby winning fish – one of those tipping the scale at 14 pounds!
If you are looking to reel in real lunkers, choose Blue Dolphin for the BEST of all of the Lake Erie walleye fishing charters! Our recent photo gallery speaks volumes about our ability to get you on quality fishing spots. Check out the videos below and on the video page, showcasing the finest walleye fishing you'll find in the Great Lakes… or anywhere else.
We look forward to fishing with you in 2023!
Tight Lines,
Captain Gary Zart
Captain Nicholas Zart
[widgets_on_pages id="Mercury Banners"]
What Blue Dolphin Customers Say...
Best gentlemen to fish with. We had some not so fun weather and Gary & Nicholas put us on fish.... can't wait for a walleye perch combo this fall! I'd recommend anyone looking for great guys with great equipment to fish with to book through Blue Dolphin Walleye Charters.
Second time aboard with Gary and all I can say is WOW! This guy is great at what he does. Even better, being inexperienced and lost a few fish, Gary took the time to show me what I was doing wrong and how to correct it, and to me that is FIRST CLASS all the way. Keep up the good work guys and we will see you again in August!
I took my family out fishing on Father's Day on Lake Erie. I have 4 Fox River 8ft trolling poles. I would like to thank Gary A Zart for telling me about these Fishing Rods. They are exceptional. We caught so many walleye so quickly. My 12 year old daughter was even able to reel up the large walleye. This made her day and I had the best Father's Day. In all these are the best poles I have ever had! For all my fishing buddies you should take a long look at these rods!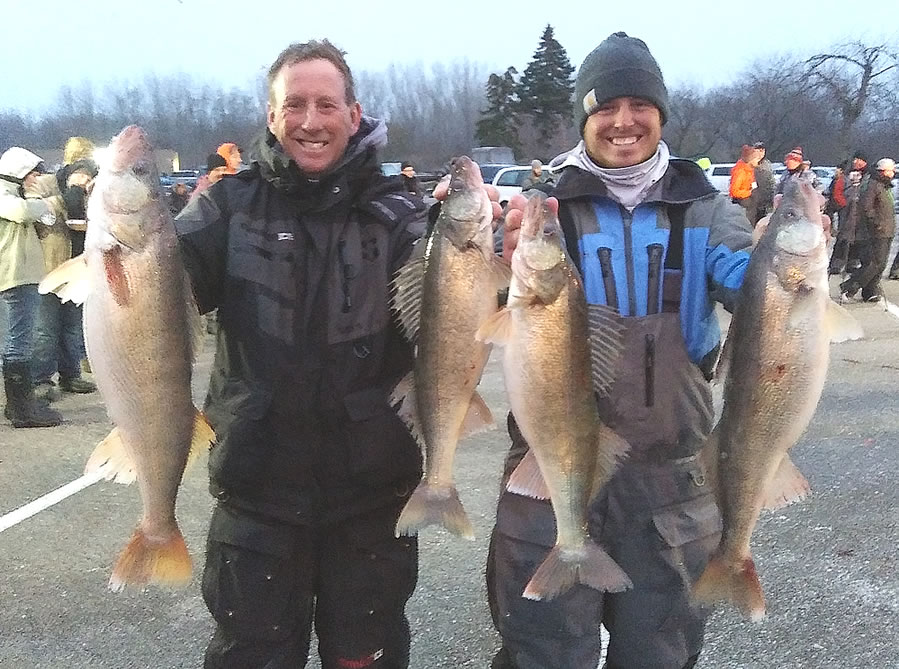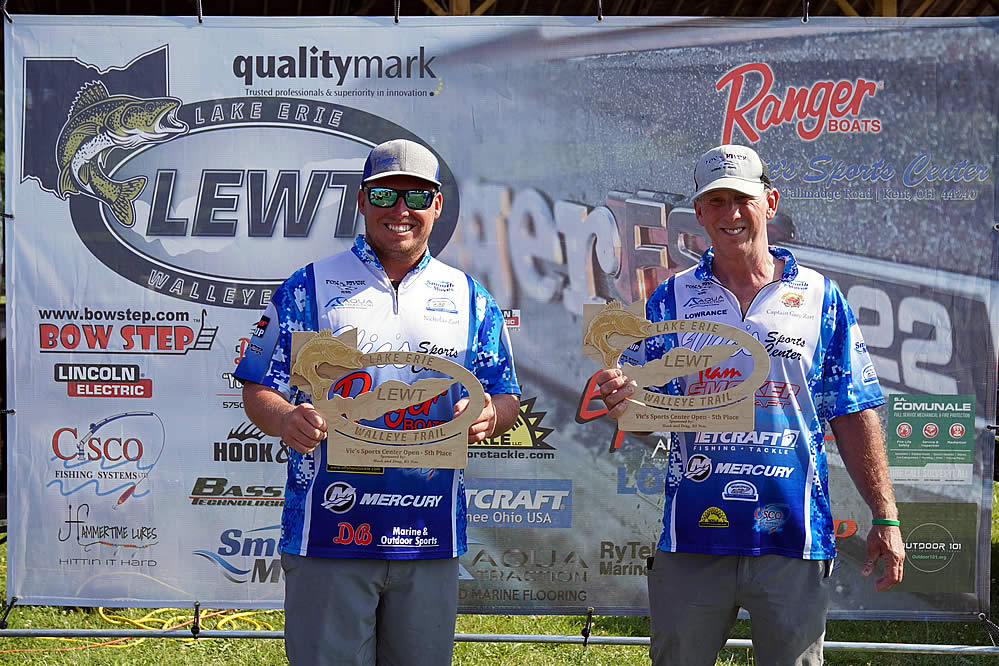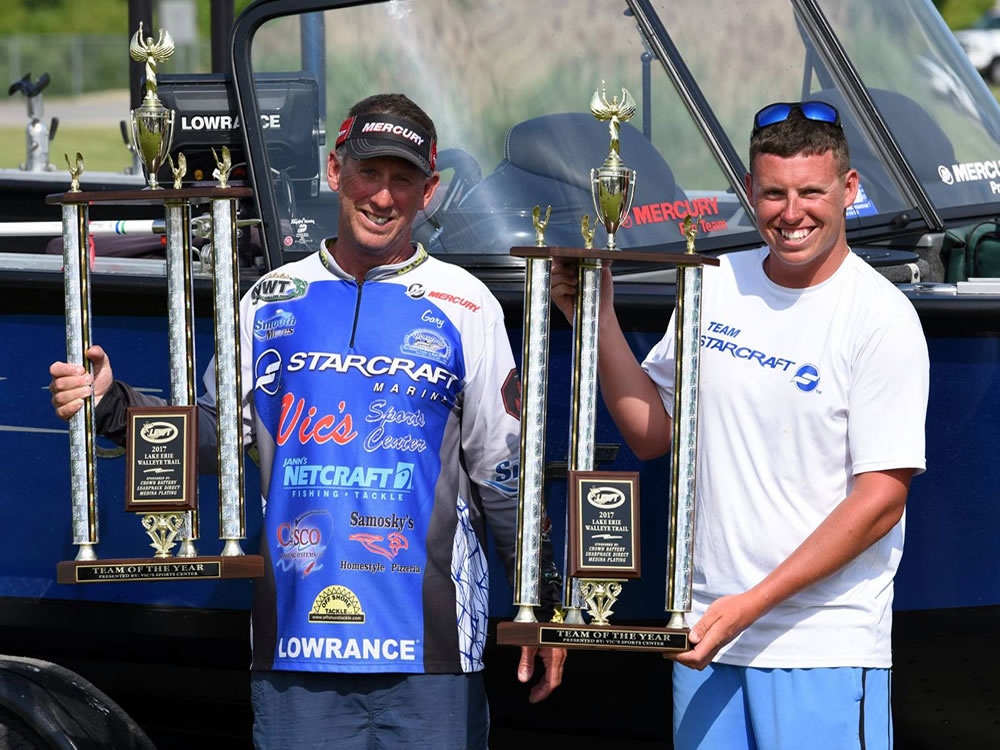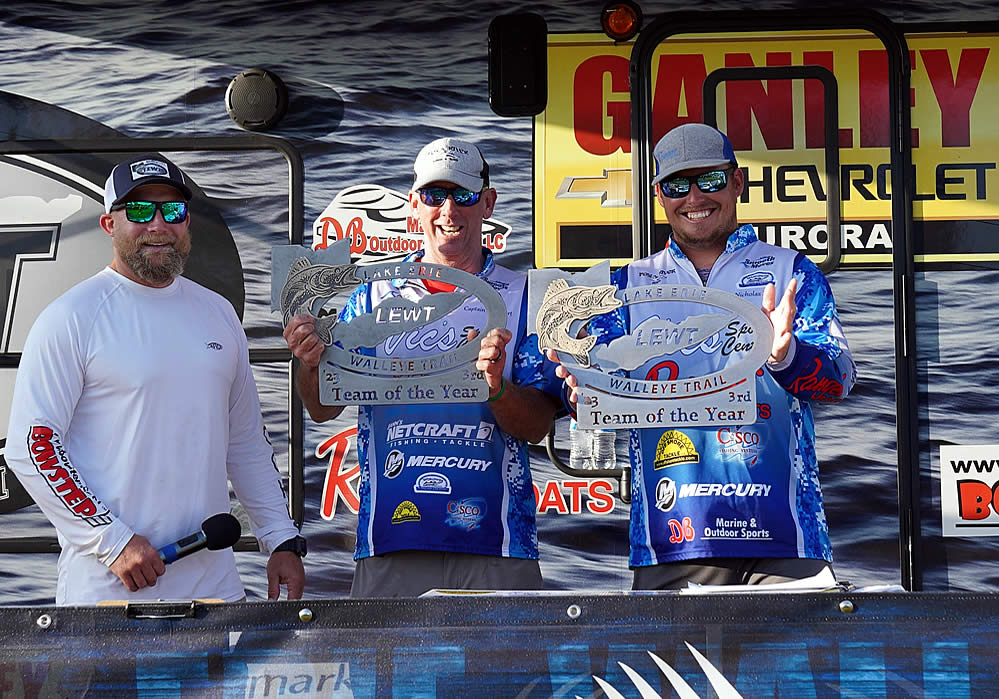 THANK YOU to our AWESOME Blue Dolphin Sponsors! We're grateful for our sponsors and THANK these incredible people & companies.
With their quality fishing equipment & products, Blue Dolphin Walleye provides the premier Lake Erie walleye fishing experience.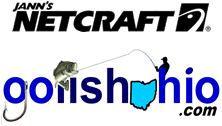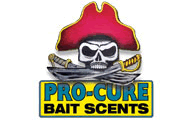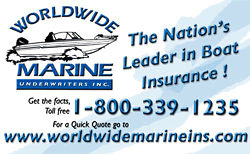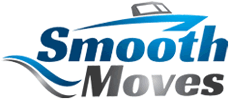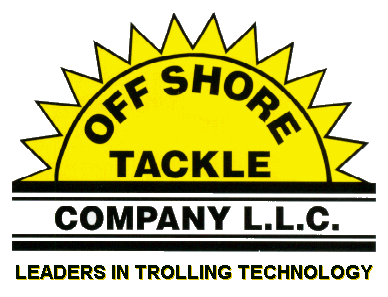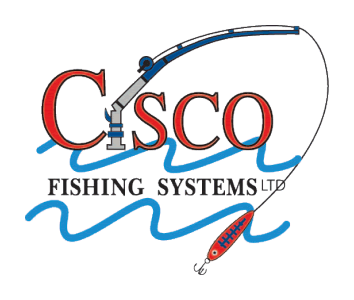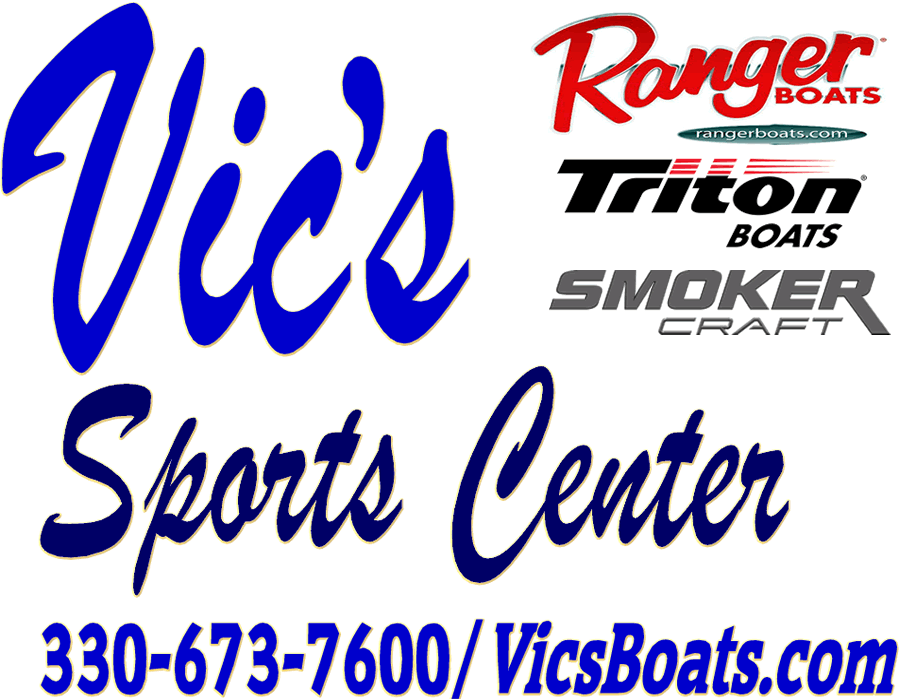 How's the fishing on Lake Erie?
Check out Blue Dolphin's Lake Erie Fishing Reports...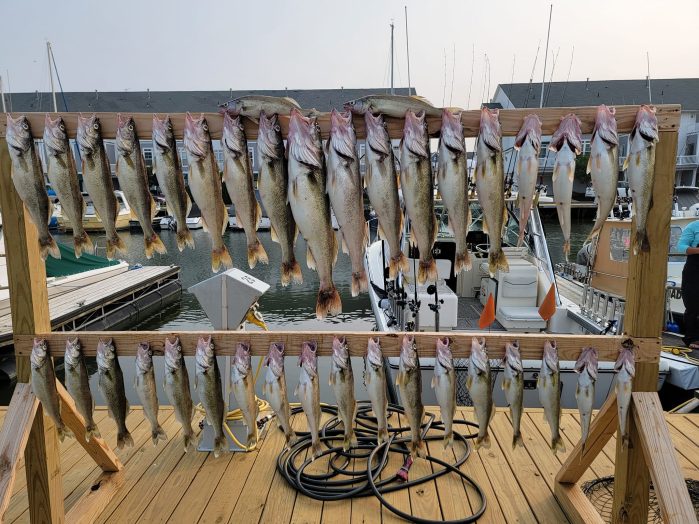 Fishing has been as good as it gets in Lorain. We cannot get all the rods in the water. Protocol: Dead Eyes weighted and unweighted 100 to 150 back and Dipseys with big spoons
Read More »
CATCH TROPHY LAKE ERIE WALLEYE ~ BOOK YOUR 2023 CHARTER DATES & FISH STRONG!
Blue Dolphin Walleye Fishing Videos

As Seen on Outdoors Ohio TV
Blue Dolphin Charters was featured on Outdoors Ohio in 2009, "Trolling for Trophy Walleye". Tournament angler Gary Zart takes Joe and D'Arcy out on Lake Erie to show them the latest trolling techniques for trophy walleye. Joe's quest for a 10-pound walleye is realized, hauling in the heaviest walleye of the day fishing near Kelleys Island.