Blue Dolphin – Lake Erie Fishing Charters

PRIME DATES available! Call Gary @ 216-849-4954
Blue Dolphin is your premier Lake Erie walleye charter service. That day on the water you've been waiting for should be enjoyable and memorable. Aside from the weather, we 'll do everything possible to get you hooked into BIG walleyes! Since 2005, Blue Dolphin clients have had many, many successful charter trips of action-packed walleye fishing.
[one_half padding="0 8px 0 0″]
[/one_half]
[one_half_last padding="0 0 0 8px"]
Years of tournament events and walleye charter experience on Lake Erie ensures the fishing action you're looking for. Many walleye over 9 pounds have come into the boat including several derby winning fish, one of which weighed in at 14 pounds. If you are looking to reel in some lunkers, choose Blue Dolphin Walleye Charters for your next fishing adventure!
Please take a minute to go through the site and pictures and see why we're a leader in Lake Erie walleye charter services. Don't forget to watch the videos below and on the video page, showcasing the best walleye fishing you'll find in the country.
We look forward to seeing you soon!
Tight Lines,
Captain Gary Zart
[/one_half_last]
Blue Dolphin Charters was featured on Outdoors Ohio in 2009 (clip above), called Trolling for Trophy Walleye. Tournament fisherman Gary Zart of Ohio takes Joe and D'Arcy out on Lake Erie to show them the latest trolling techniques for trophy walleye.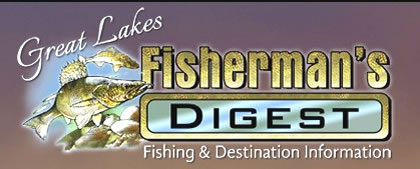 Despite rough and rowdy weather early in the fishing day, the boys catch plenty of walleye – and get a BIG bonus. Joe's quest for a 10-pound walleye is realized, as he hauls in the heaviest walleye of the day while fishing near Kelleys Island.
[two_third padding="0 8px 0 8px"]
Captain Gary Zart has been fishing walleye tournaments for 16 years, and is in his 11th year as a Certified Captain. In those 16 years he has had a staggering record of 22 wins, 50 top fives and 80 top tens, including several Team of the Year and runner-ups.
In 2011 Gary and Nicholas took 6th place in the World Walleye Championship in Prairie Du Chein, Wisconsin – in addition, Gary and Nicholas also weighed the biggest fish on ALL 3 DAYS of the championship – click here.
We look forward to fishing with you!
[/two_third]
[one_third_last]
[meteor_slideshow slideshow="customer-pics" metadata="height: 625, width: 500″]
[/one_third_last]
---
[one_half padding="0 8px 0 8px"]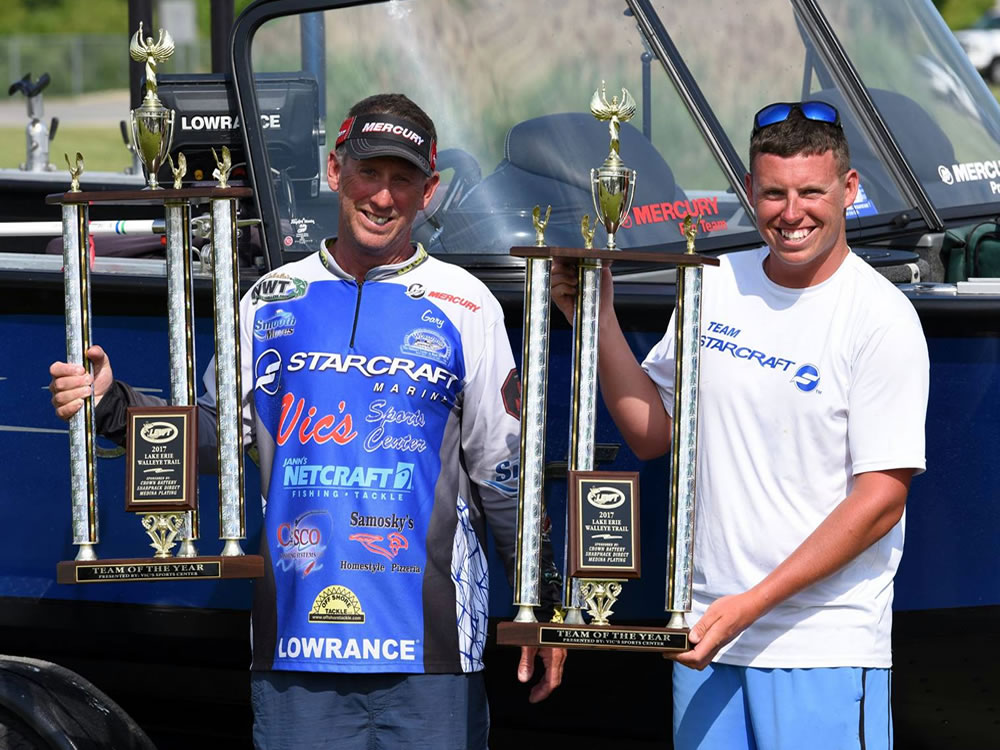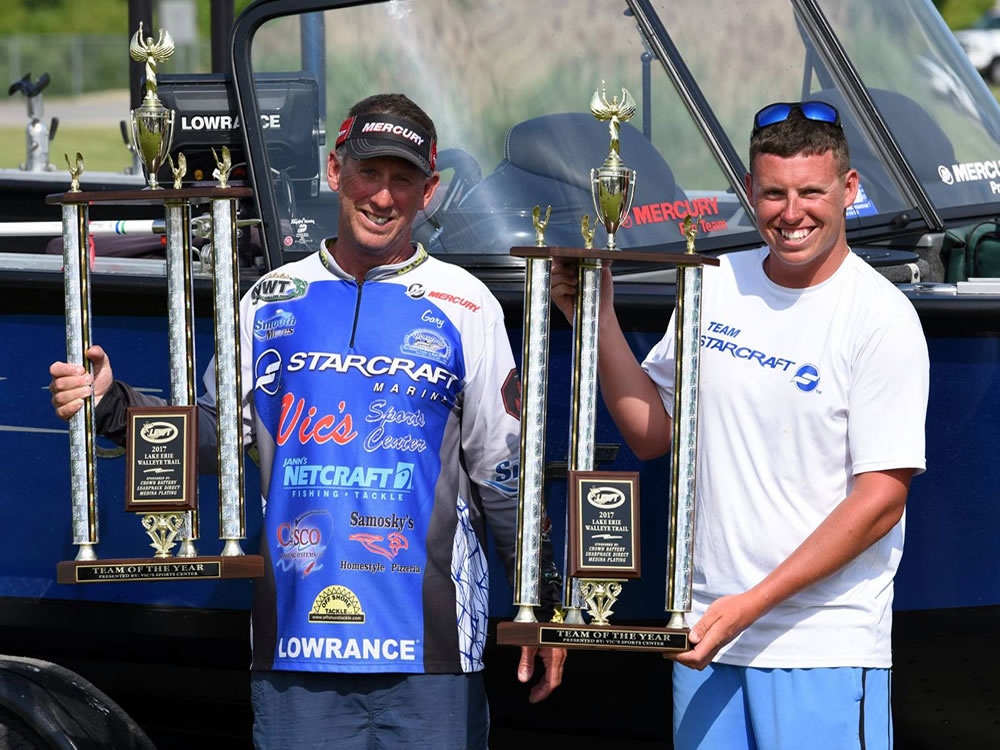 [/one_half]
[one_half_last padding="0 8px 0 8px"]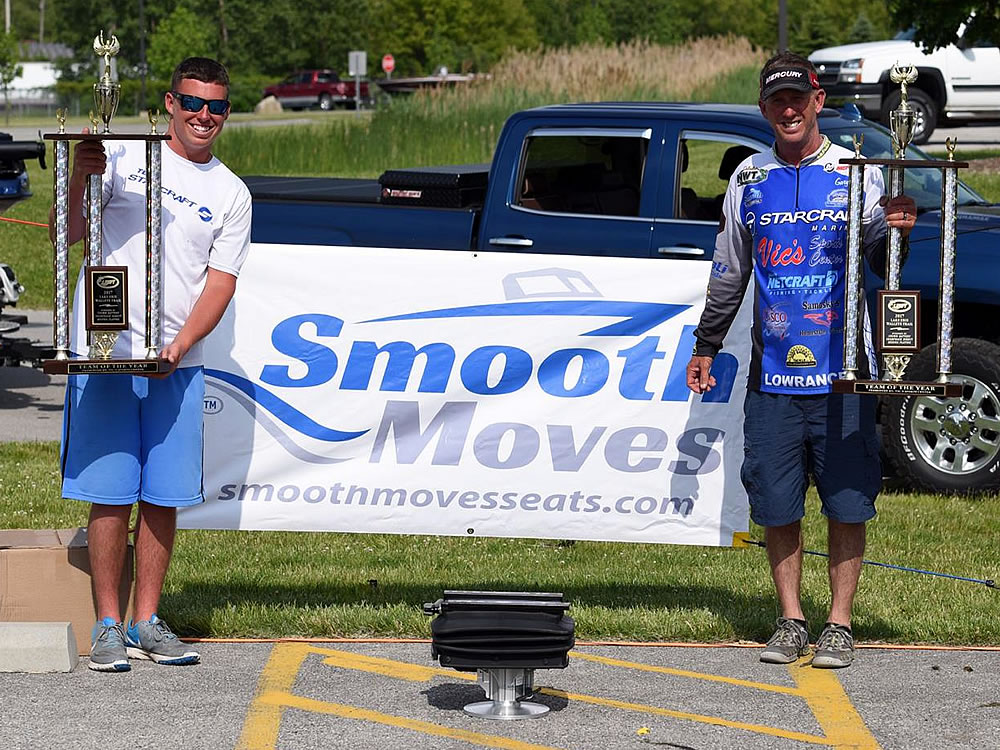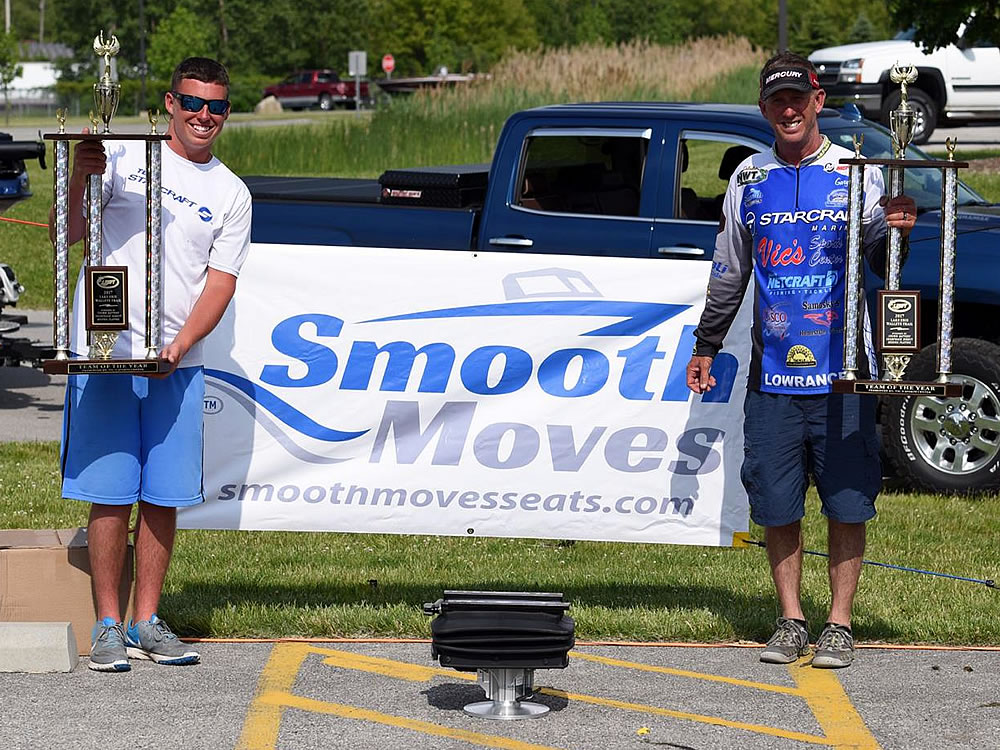 [/one_half_last]
WE DID IT! 2017 Lake Erie Walleye Trail ~ Team of the Year. Read More…
---
[widgets_on_pages id="Mercury Banners"]